November 29, 2017
Posted by:

Digiminds

Category:

Linux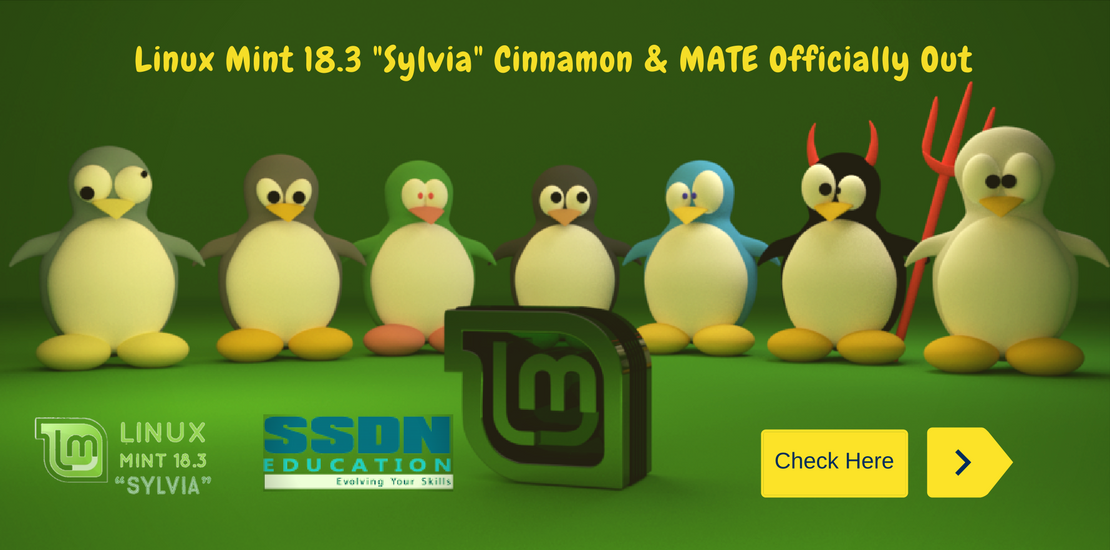 Linux is a long-time praised open source operating system. Most of the computer users prefer Linux over windows for its peculiarities and uniqueness. Therefore we daresay Linux would really replace windows sooner or later but for sure. The implications of the circumstances over the years in the arena of IT overtly hint that the Desktop Linux is gaining market share slowly. Recently Linux announced the release of its Linux Mint Operating System with 18.3 version named as "Sylvia". This newest latest form of Linux OS could be the ever best alternative to the Windows 10 as it is seen so.
"Sylvia", that is Linux Mint 18.3 has been officially rolled out with the desktop environments, Mate 1.18 and Cinnamon 3.6 with some exciting new features and major improvements its earlier version. The Linux 4.10 Kernel will power the latest released operating system with the longer support say up to 2021 and this seems a very impressive move. Now it has become easier to install third-party applications such as Google Earth, Skype, WhatsApp, etc. The following some of the features that are evident and stand out as revamped and new in the released version of Linux OS –
Sylvia is considered stable and reliable
Software Manager Utility for easy installation of third-party software
An updated System Reports feature
Spell checking support for various languages
Flatpak universal binary format supported
Timeshift, a new tool for system snapshot
By default installed Redshift
Above all, unlike Windows, with Linux you feel the computer is yours; No tracking of your activities all
For certain reasons and the comfort of using a desktop, Linux Mint undoubtedly becomes an alternative for Windows. With the major improvements mentioned above, there are numerous such revamped features that make the new version truly deserved. For more and detailed information on features about Cinnamon and Mate version check out the official notes by Linux Mint.