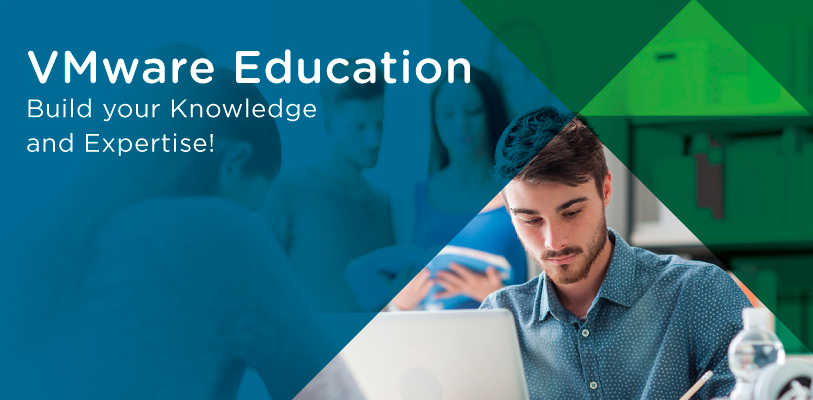 The globe is going head over heels about everything that is automated. Follow-up of this automation admiration is the incredible growth of "virtualization", especially in the IT industry. This explicitly explains why you should opt for being educated with VMware technology. To survive effortlessly, to stay longer in the battle and to be customers' first preference, you must know how VMware works.
SSDN Education affirms to infuse the best virtualization dexterity in you. Being a leading VMware Training Institute in Gurgaon, SSDN Education has set the benchmark in the IT training field.
This area of IT has a bright future for you and "SSDN Education" unquestionably will make available for you the best knowledge, adroit, expertise and experience to be the cream of the crop. We are pleased to be known for improving creativity and triggering imagination and brightening career through our VMware course. SSDN Education has made it simple and quite easy for the tech aspirants as the VMware corporate training has been made available by the best VMware Trainers.
What do you learn with us?
Our diploma of VMware will help you in knowing the process of configuration, administration and scaling a vSphere virtualized data center. Also, you will come to know how to deploy, merge and manage virtualization technologies including vSphere HA and DRS Clusters, storage virtualization using VMFS, Storage DRS and Storage I/O Control, network virtualization using vSphere standard and distributed switches and Network I/O Control, vSphere management using vCenter Server and vRealize Operations Manager Standard and Virtual Machines. Overall the VMware Certification by SSDN Education definitely helps you excel in your career path.
Following are the compelling objectives of the VMware course:-
To describe the software-defined data center.
To deploy an ESXi host and craft virtual machines.
To explain the concept of the vCenter Server architecture.
To create a vCenter Server instance or VMware vCenter Server™ Appliance™.
To utilize vCenter Server to manage an ESXi host.
To configure and manage vSphere infrastructure with VMware vSphere® Client™ and VMware vSphere® Web Client.
To craft virtual networks with vSphere standard switches.
To use vCenter Server for the purpose of management of different types of host storages like NFS, VMware vSphere® VMFS, Virtual Volumes and virtual SAN, etc.
To generate virtual machines, templates, clones, and snapshots.
To design an exciting vApp.
To tutor the usage of the content
The collaboration of virtual machines with VMware vSphere® vMotion®.
To combine virtual machine storage using VMware vSphere® Storage vMotion® .
To supervise resource usage and manage resource pools.
To make the most of VMware vRealize™ Operations Manager™ to identify and resolve issues through analytics and alerts.
To illustrate VMware vSphere® High Availability and VMware vSphere® Fault Tolerance.
To demonstrate VMware vSphere® Replication™ and VMware vSphere® Data Protection™ to replicate virtual machines and perform data recovery.
Guiding regarding VMware vSphere® Distributed Resource Scheduler™ clusters for improving host scalability.
To operate vSphere distributed switches to improve network scalability.
To show the working of VMware vSphere® Update Manager™ to apply patches and perform basic troubleshooting of ESXi hosts, virtual machines, and vCenter Server operations.
Now don't have any second thought if you really want to climb the corporate ladder in your IT Career, just opt for the VMware Courses by SDSDN Education and stay assured.