[rev_slider_vc alias="fullscreen-main-slider"]
OUR PRIME COURSES
MICROSOFT
MS is a hub of features that users leave undone. Our trainers will help you know that MS is a pool of perks for your career!
CITRIX
Scheduled transport operations, from broad market trends and strategy to the development of integrated commercial strategies.
DATABASE
Who doesn't like systematic arrangement of data? Be a strategic user of data and hone your DBM skills!
PROGRAMMING
Being an IT fanatic you must be fluent with the language of computers. Let's make communicating in codes an exciting thing!
CLOUD COMPUTING
This is a digital world. We work in a digital way. We build networks in a digital way. Cloud Computing is something you should never give a miss!
PROCESS MANAGEMENT TRAINING
Only a good manager can reap whopping profits. We aspire to make you one with our 2 fructiferous courses!
testimonials
It is good learning experiencing with Anoop Sir, His way of teaching is great, his teaching approach is made and understands thing practical.
So that it's easy to understand for me as a student.

First of all I want to say thank you for giving me such a good bunch skill you are very supportive always as a teacher , I also want to say thanks to whole SSDN Team for giving me opportunity to learn such a good Server Skill from you , and finally its help me to switch job from desktop to server profile.

SSDN Technologies is a very nice and supporting staff. The teacher is very helpful and very supporting person. This institute is very nice.

SSDN Technologies is an excellent training center. In this center, I really like the methodology on which they will work. The staff of SSDN is really excellent. All services are very good. Through SSDN, I am able to full fill my dream.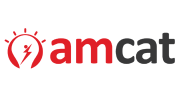 Would you like to speak to one of our financial advisers over the phone? Just submit your details and we'll be in touch shortly. You can also email us if you would prefer.
Gurgaon Office 1
M -50, Old-DLF, Sec-14, Gurgaon-122001
Gurgaon Office 2
M - 50, Old-DLF, Sec-14, Gurgaon-122001
New Zealand Office
27 Tongariro Drive, Aotea, Porirua, Wellington, New Zealand. PIN-5024