November 13, 2017
Posted by:

Digiminds

Category:

citrix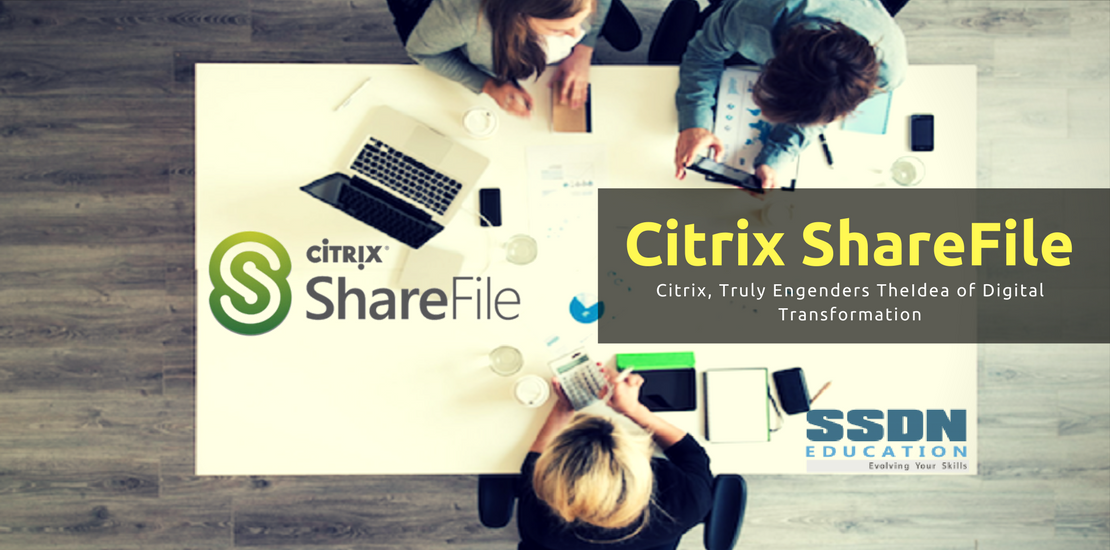 Citrix recently rolled out some of the exciting updates to ShareFile, a famous enterprise sync and share platform. ShareFile since its creation has been a great help for businesses in the form of secure content collaboration and file sharing. It has been a powerful sync solution and for the reason organizations of varied sizes prefer it for their workflow needs and document-centric tasks. Organizations that do repetitious business tasks get benefit from the workflow feature of the Share file.
Customizable Workflow feature has been updated and it will now enable users to store data on premises. This workflow feature is a great help for transactional-based businesses. This and other such features with the new updates will help streamline document workflows, increase collaboration across team and productivity.
What's New in ShareFile After Recent Updates?
The recent updates infuse new capabilities to sharing and syncing service of ShareFile. Employees would now find easy to complete the daily routine workflows in their digital workspace.
Integration Between ShareFile workflows and Citrix Secure Forms: Much-touted as the headline feature, Integration of secure forms with ShareFile workflows will enable you to build mobile form and have its results into workflows for triggering other actions such notification of email, approvals, etc. Now the users do not need to get Secure Forms Client as the clients are integrated and users may access Forms in ShareFile workflows client.

Tool for Large Data Migration:

Data can be synced in off hours by scheduling the same without leaving a single file behind. It also can limit bandwidth.
Information Rights Management (IRM) capacity expanded: So, IRM capability is now will now be available for Cloud storage managed by Citrix. IRM makes sure encrypted files that require authentication in ShareFile will remain that way irrespective of where they live.
Microsoft Integration: Users can now start workflows directly from Microsoft Outlook with the help of outlook plugin. New add-on 'ShareFile for Outlook' has brought the ShareFile functionality to Outlook for Outlook Online and Mac users. This has enabled users collaborative web editing.
Several Minor New Features: Along with the above mentioned major features ShareFile has got a lot of minor features such as – ShareFile for Gmail, Policy-based Administration, and ShareFile Drive Mapper.
With these new updates, Citrix Has made ShareFile a competent to keep pace with the futuristic aspirations of IT fraternity. The idea of digital transformation has been truly engendered by the 2017 updates to ShareFile.