November 23, 2017
Posted by:

Digiminds

Category:

Uncategorized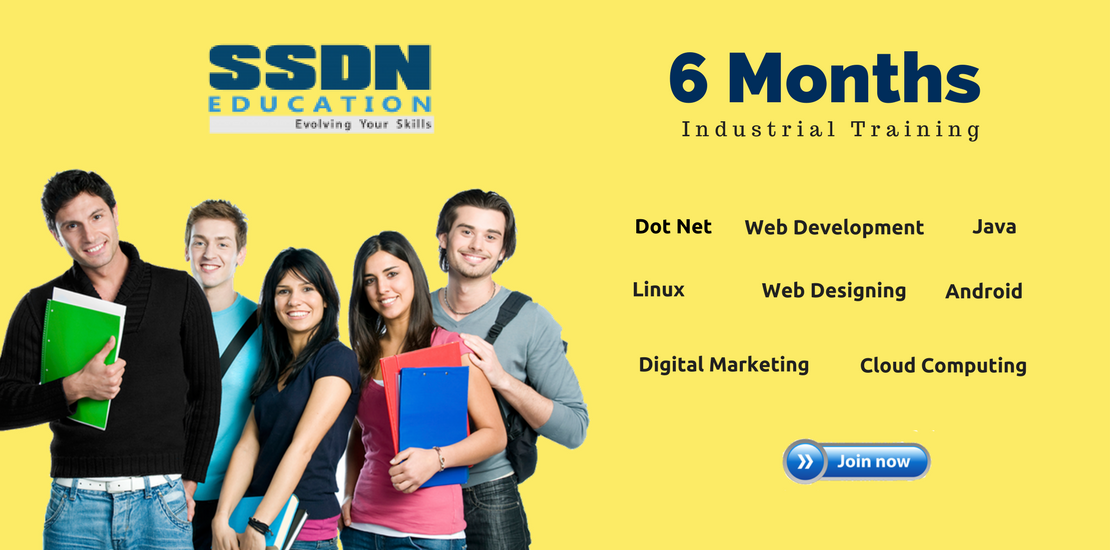 "Anyone who stops learning is old, whether at twenty or eighty. Anyone who keeps learning stays young." – Henry Ford
Learning is a process that never ends. Even after your academic years, you are required to imbibe new things, tools and techniques better say you are needed to be in the continuous process of learning which makes you ultimately a competent professional of the field you choose as your profession. Industrial training is a sort of professional learning well-before being in actual profession which gives best of its kind industrial exposure to make you proficient in tools and techniques and get familiar with work ethics of the organizations
6 Months Industrial Training at SSDN Education: Get Trained by Experienced Trainers
SSDN education, a leading IT and process management training institute in Gurgaon is a brand name in the IT training world. SSDN has persistently been putting its best in generating qualified workforce for an IT world. The trail of excellent success for past many years builds a strong legacy on the basis of which SSDN keeps a vision of empowering India through its quality training in various IT Certification Programmes. Industrial Training is such an initiative by SSDN for aspiring and ambitious minds.
The following certification programmes have been scheduled to be part of the upcoming 6 Months Industrial Training –
Dot Net
Web Designing
Core Java+ Advance Java
Linux
Cloud Computing

What Special advantages you can avail opting for Industrial Training at SSDN
The foremost thing is that these programmes for Industrial Training are available at a great discount. The role of SSDN is not limited to only a training part but the participants to the training programmes will be assisted to get a good job in the industry thus SSDN provides 100% placement assistance. For the better performance participants would experience a personality development session at the institute. In its perseverance, SSDN always thinks for the benefits of the deserving students and always offers some extra beyond their expectation. The participants here would be entitled a One Year Free Membership for Practice Sessions and one Year Free Login for Exam Practice on SSDN online Portal.
Hurry up! Join Industrial Training Programmes at SSDN to prepare yourself for a professional career confidently!